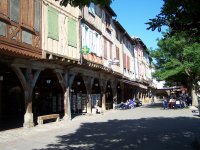 It is not the first time I speak of the French Pays Cathare. In fact, about a month ago, I wrote something about Carcassonne which is the Pays Cathare's most impressive city. However, Medieval cities are all over the place in Souh-West France and Mirepoix is another example of such.
Mirepoix is located in the French Ariège département, about an hour south of Toulouse in the direction of Foix. It is much smaller than Carcassonne but has much to offer to its visitor.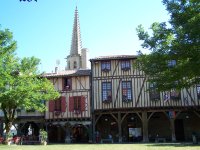 After visiting the famous houses that can be seen in Mirepoix such as the Hotel des Couteliers, a few shops on the main square allow the visitor to take some nice souvenir back home. The tourist information's desk is also located there.
The Saint Maurice Cathedral which lies near the city center is a one of its kind Gothic construction with a very wide design. Also to be seen are other nearby attractions such as the Bamboo Parc or the numerous farms that one can visit.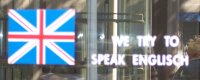 And this is just a funny note to finish, while wandering around, you might stumble accross a "boulangerie" (bakery) where you can read the following on the door : We try to speak englisch, good luck ;)